Last year I posted about progress toward the release of The Best of James Van Pelt, but I haven't said anything else about it here since! Sheesh.
Fairwood Press released the book in November last year. Publishers Weekly gave it a starred review, saying, among other things, "Van Pelt's superior combination of imaginative concepts with recognizable human emotions makes him a talent deserving of a wide readership."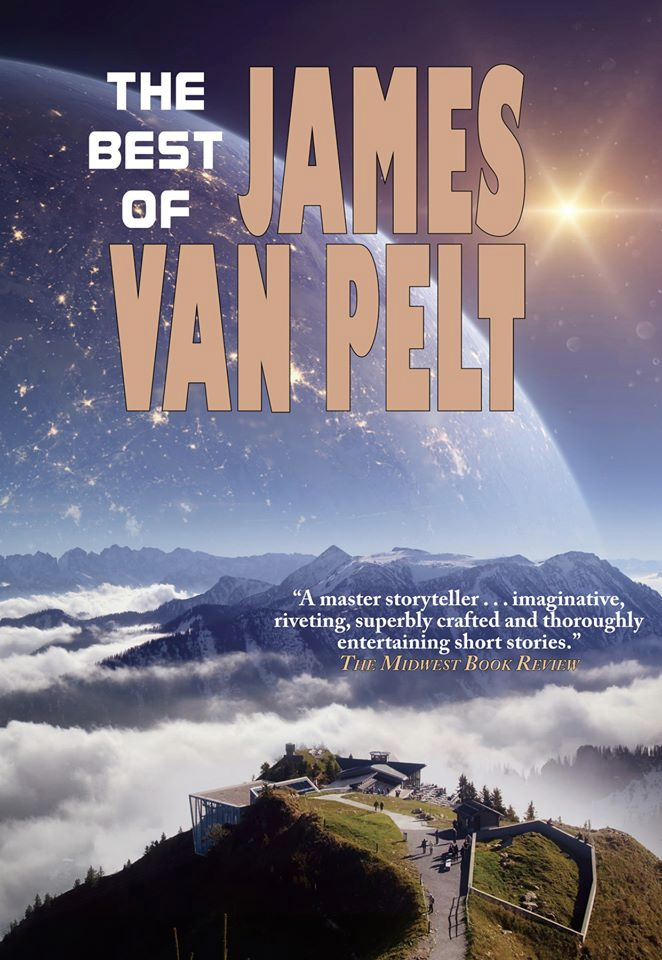 More reviews came out, including at Blackgate, Analog Science Fiction, and other venues.
I talked about the book at Mary Robinette Kowal's "My Favorite Bit," and John Scalzi's "The Big Idea."
This is a limited edition (200 copies), hardbound, signed and numbered collection with a wrap-around cover featuring gorgeous art by the Slovokian artist, Gabriel Gajdos. At almost 700 pages, it contains 62 stories published in numerous magazines and anthologies over the last thirty years, including a Nebula finalist, Pushcart prize nominated pieces, and Analog and Asimov's reader award top-three stories. Part of the fun has been signing copies in my living room to be shipped to Fairwood Press for distribution.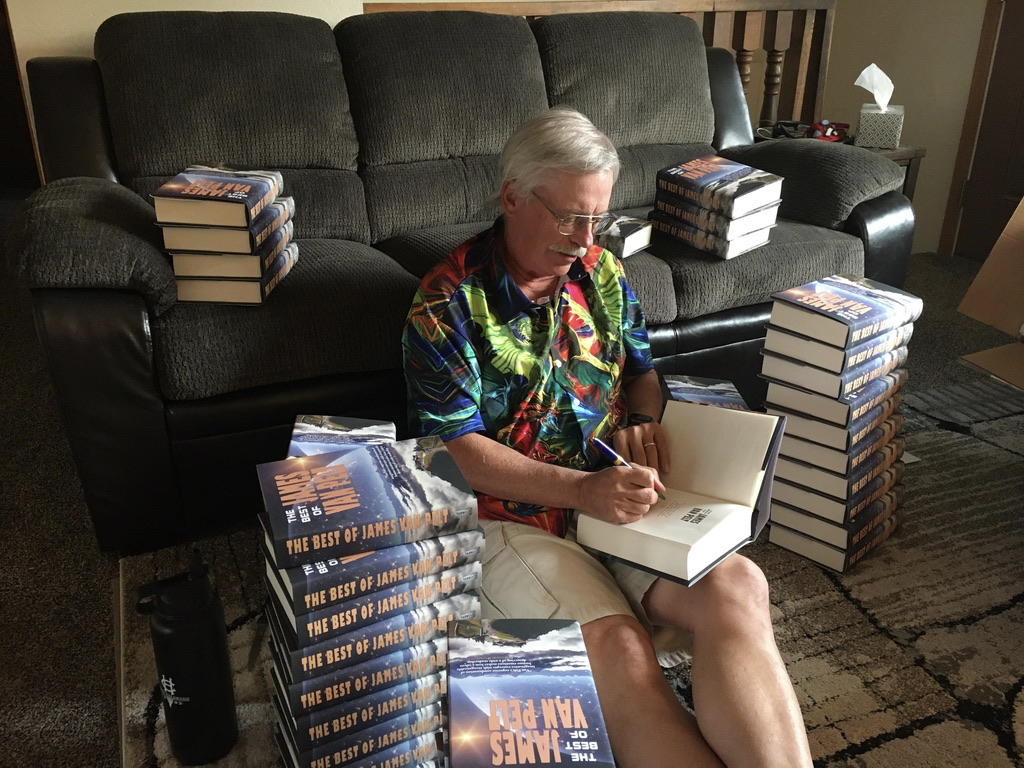 The majority of the books have sold (but there are still a few left–any that are left we'll take to World Fantasy in Montreal in the fall–you can still get a copy!).
At any rate, what provoked this post was realizing my Goodreads friends can see the book exists at the Goodreads site but the purchase buttons take you to Amazon and other of the bigger online booksellers. Because it is a signed and numbered book, it isn't available through them (unlike the rest of my titles). You can only get it through Fairwood Press.
Fairwood is an awesome small press publisher who I've been with for all my books. The other books are available at Amazon, but not this collection. For those of you used to just pressing the "Buy now" button at Amazon, which I do often, you'll have to visit Fairwood instead. I promise that it's worth the trouble. Fairwood loves short story authors. If you are looking for collections, they are one of the best places to visit for contemporary authors. I particularly like Daryl Gregory's Unpossible, Carrie Vaughn's Amaryllis, Naomi Kritzer's Cat Pictures Please, and Brenda Cooper's Cracking the Sky.
So, Goodreads friends and others, you can find The Best of James Van Pelt at Fairwood Press, and only there.
By the way, when you buy directly from Fairwood, all the money goes to Fairwood and the author. There's no middleman cut to another distributor (hint, hint).