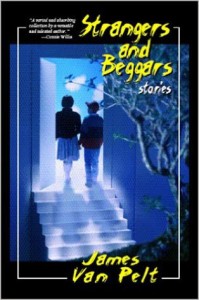 Strangers and Beggars gathers together for the first time seventeen stories — one of them previously unpublished — by new talent, James Van Pelt, showcasing his explorations in science fiction, fantasy and horror. Human, compassionate and imaginative, Strangers and Beggars is a must-have collection from one of science fiction's most interesting newcomers.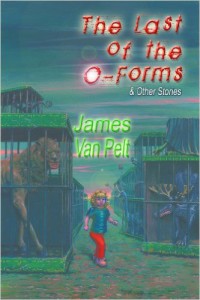 The Last of the O-Forms: Jim Van Pelt's first collection, Strangers and Beggars, was voted one of the Best Books of 2003 by the American Library Association. Now, in this new collection, Van Pelt continues to explore the ever-changing boundaries of science fiction, fantasy and horror. The Last of the O-Forms is an important collection filled with stories that transport us to far-flung worlds and to the harder-to-find inner worlds that define the human condition, including the Nebula finalist title story.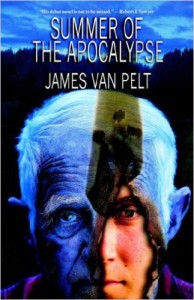 Summer of the Apocalypse: Van Pelt's first novel tells the story of when a plague wipes out most of humanity, fifteen-year-old Eric sets out to find his father. Sixty years later, Eric starts another long journey in an America that has long since quit resembling our own, but there are shadows everywhere. Shadows of what the world once was, and shadows from Eric's past. Blood bandits, wolves, fire, feral children, and an insane militia are only a few of the problems Eric faces. Set in Denver, Colorado and the western foothills, Van Pelt's first novel is both a coming-of-age tale, and a story of an old man's search for hope in the midst of disaster. Eric's two adventures lead him through a slice of modern America and into the depths of one man's heart.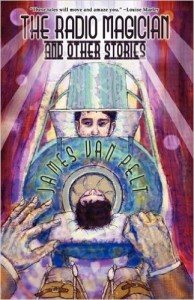 The Radio Magician and Other Stories:  Mixing straightforward science fiction ideas, such as the search for habitable planets, the terra-forming of Venus, and a time-traveling substitute teacher, along with fantasy concepts, such as saving the Earth from nuclear destruction through supernatural sacrifice, a teen werewolf agoning over attending prom on the night of the full moon, or a young boy who denies his polio by listening to a radio magician, to tales of horror where a pair of fathers have both lost sons, or an inn so vast that a man may never find his wife, The Radio Magician and Other Stories won the Colorado Book Award and showcases James Van Pelt's wide-ranging talent as a tale spinner of the fantastic.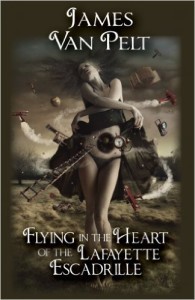 Flying in the Heart of the Lafayette Escadrille: James Van Pelt's fourth story collection Flying in the Heart of the Lafayette Escadrille offers a carnival of science fiction, fantasy and horror tales. Hang on as you fly a WWI fighter plane displayed in a singles' bar, ride a dragon from a troubled-man's past, run genetically engineered world record marathons, see Tokyo Rose and the ghost of a romance past, read books before they turn to stone, roam with wolves who will not let you go, conduct alien abductions, and swim in a lake of childhood regrets. Van Pelt's wide-ranging imagination promises a surprise at every turn, taking you into the very heart of your dreams and fears.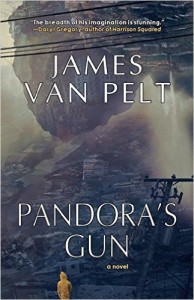 Pandora's Gun:  Van Pelt's first young adult novel asks what would you do if you controlled powers that were once attributed to gods? What if what you had heard was right: sufficiently advanced technology is indistinguishable from magic? High school student Peter Van Meer finds an impossible treasure that seems too good to be true. Now, he must work with his two best friends to unlock its secrets before it threatens to spill out its unknown dangers into the world. Chased by the police, the FBI, and men in blue suits, they soon realize that Peter's discovery is much, much more than they bargained for.